RELATED EVENTS
Earth Optimism Santa Fe – The Launch of Biocultura
April 23, 2017 – Santa Fe, New Mexico
Organized by Andrea Polli, Professor of Art & Ecology, UNM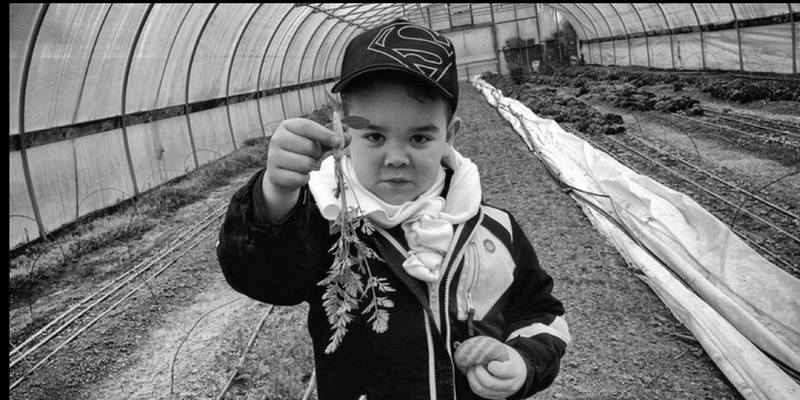 Earth Optimism Santa Fe connects globally and acts locally to feature the work of artists, students and scientists responding to environmental challenges and opportunities. Earth Optimism Santa Fe is a sister event of Earth Optimism, a global program coordinated by the Smithsonian Institution in Washington DC and connected to the UNM Art & Ecology's Decolonizing Nature Conference. Our aim for this event is to celebrate the systems that keep our soil (and us) healthy.
Featuring electronics pioneer Leah Beuchley, LA-based bio artist Mick Lorusso in a collaboration with Joel Ong, artist and designer Catherine Page Harris, Marfa-based artist Elise Sibley Chandler, biologist Renee Bronwyn Johansen and bio art and design students Kaitlin Bryson and Sabrina Islam. The event will also mark the launch of a work by Navajo Nation-based photo muralist and member of the Justseeds collective Chip Thomas.
[maxbutton id="2″]
Basia Irland: Reading from "READING THE RIVER"
Thursday, April 27, 5:30pm. 516 ARTS
Introduction by author and cultural critic Lucy Lippard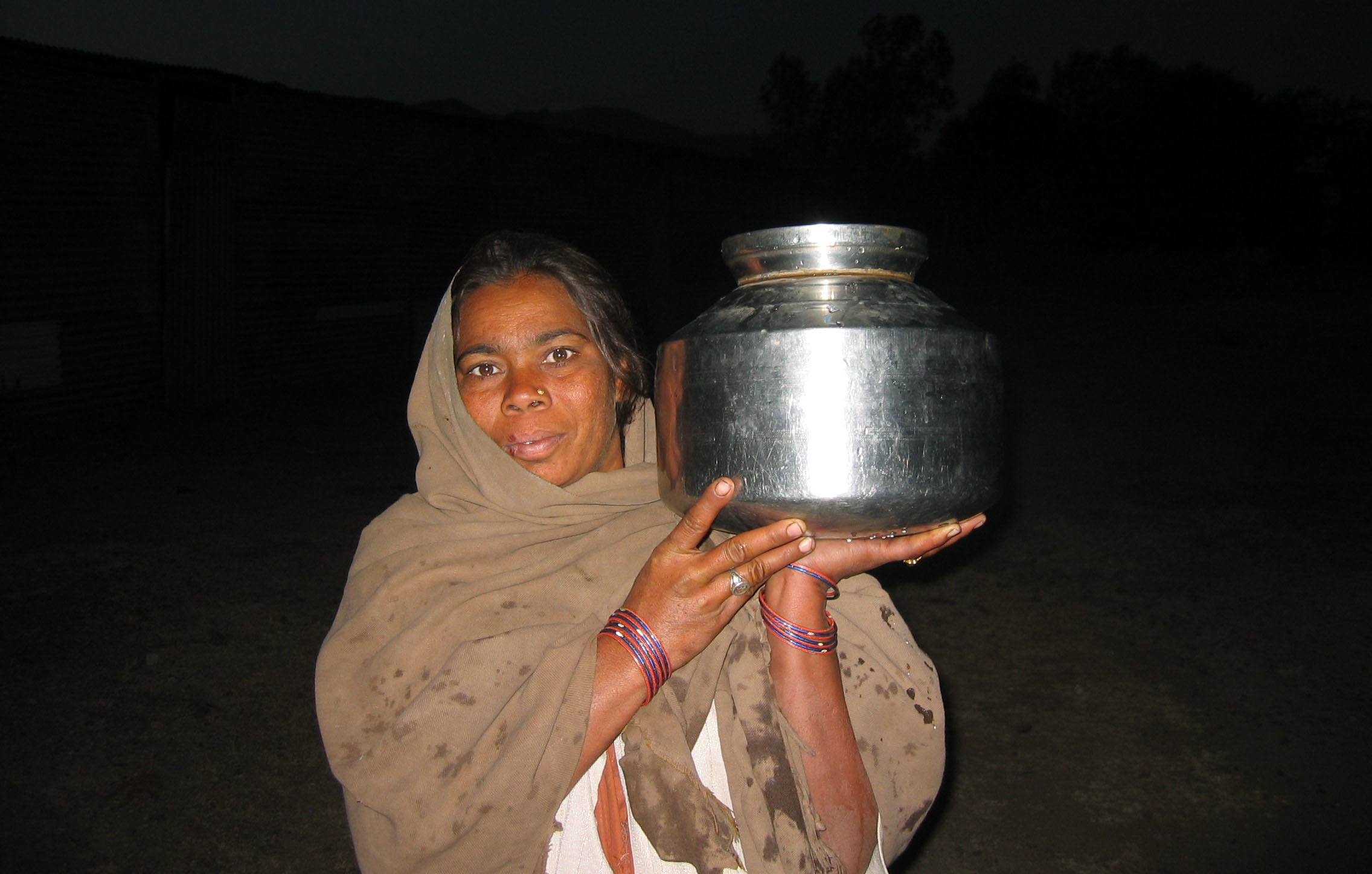 516 ARTS welcomes internationally acclaimed artist Basia Irland for a special reading and discussion at 516 ARTS from her book "Reading the River: The Ecological Activist Art of Basia Irland," published by the Museum De Domijnen, the Netherlands (2017) in conversation with cultural critic and author Lucy Lippard. The readings explore international rivers in Ethiopia, Nepal, India, Cambodia, Thailand, Egypt, Japan, Europe, Canada, Mexico, and across the United States where the artist has created participatory, collaborative, community-based water projects. Lucy Lippard writes, "Irland is an inveterate traveler, ready to continue to follow rivers around the globe, while also tracking water harvesting projects, waterborne diseases, and watershed health. Just as rivers connect people, so does she, always working with local collaborators as she takes us below the deceptively pretty surfaces, into the darker depths." Special guest poet Miriam Sagan will also be reading a poem in response to Irland's work.
[maxbutton id="3″ ]
Expedition Behavior – Kacie Erin Smith
April 1 – 29, 2017. Valle de Oro National Wildlife Refuge
Open hours through April 29: Mondays and Wednesdays 11am-3pm /  Saturdays 2-5pm
Reception: Saturday April 22, 1-7pm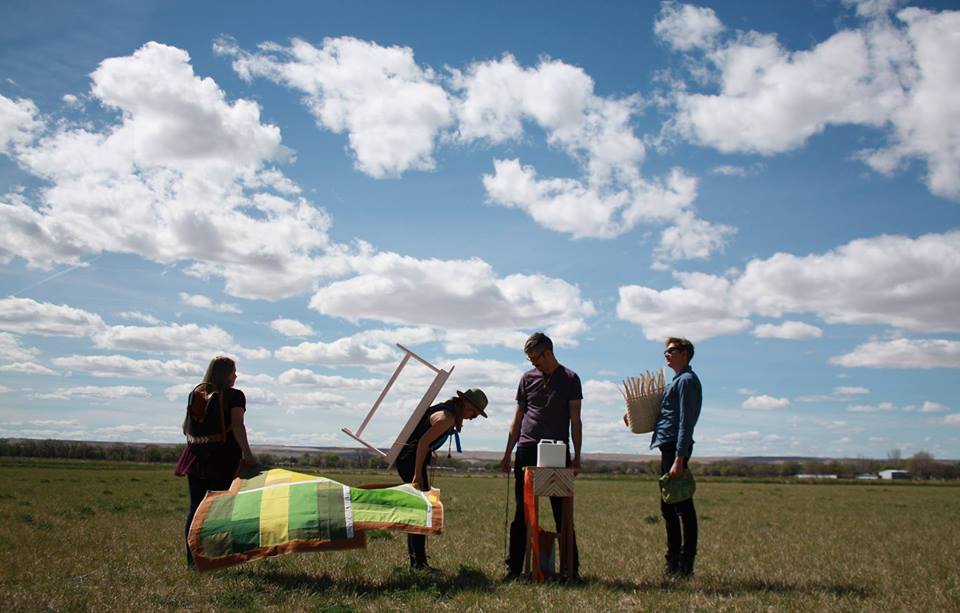 Expedition Behavior is a site-specific, interactive exhibit, housed in the greenhouse at Valle de Oro National Wildlife Refuge. Kacie Erin Smith has constructed a series of backpacks through rigorous handwork and detailing, informed by her experience with farming, outdoor education, and the place itself. Smith's gear invites audiences to acquaint themselves with the outdoors, to consider the embodiment of knowledge, and to play with things in flux. Designed to use at the Refuge, the backpacks investigate cultural and environmental narratives, and the limits of self-sufficiency.
Decolonial Gestures – A Symposium on Indigenous Performance
May 5-6, 2017 – Albuquerque and Santa Fe, New Mexico
Organized by Dominika Laster, Assistant Professor and Head of Theatre, UNM
Decolonial Gestures | A Symposium on Indigenous Performance is an interdisciplinary, intergenerational, and intertribal symposium intended to both present and stimulate contemporary indigenous expressive forms. Taking cue from the recent theoretical unfolding of decoloniality, the symposium will both enact and examine decolonial praxis, which resists the perceptual and discursive strictures of colonial matrices of power.
The events serve as a public forum for the presentation of contemporary Native art and the transmission of indigenous knowledges across generations, while engaging multiple, diverse communities of New Mexico. Bringing together both established and emerging artists, the symposium marks a historical trajectory of indigenous performance and explores new directions in Native art.
[maxbutton id="1″]